【Dealer Cooperation Case】Amigraph. Morocco
Amigraph was established in 1989 as a service company for the maintenance of all graphic arts equipment.
Taking into account the know-how acquired, the company has broadened the scope of its services by integrating the sale of printing equipment and consumables into its activity. Today, Amigraph has a product catalog of leading international brands.
To meet the requirements of customers, they offer personalized support. By analyzing your needs, they are able to offer the appropriate solutions to help your business grow and become more competitive. From diagnosis to quotation, they take care of ordering parts, repairing or taking back your equipment, installing, maintaining it, providing technical training for your teams and providing technical support.
Amigraph is a service company for the maintenance of all graphic arts materials
They distribute IECHO digital cutting machine in Morocco
They provide all graphic arts equipment and supplies and consumables, as well as after-sales service.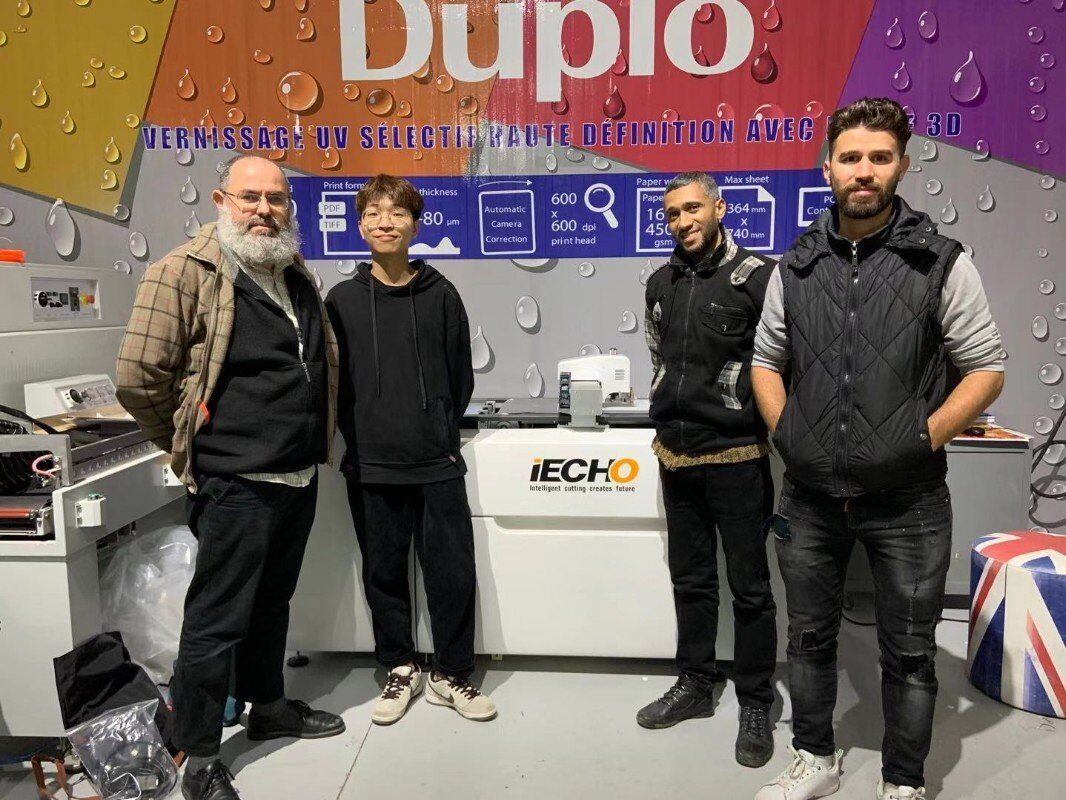 AMIGRAPH has been able to forge, throughout its years of existence, since 1989, very high-level partnerships with a single purpose: To improve customer satisfaction. Take advantage of the know-how of our qualified technical team. Your satisfaction is our priority, it is according to this logic that we put all our skills, all our experience and all our know-how at your disposal so that you have the best of ourselves. Join us, Join our many partners who have trusted us.