12-Point SignWorks offers custom design & build services for branded corporate interiors and experiential graphics. They also specialize in the design, fabrication and installation of effective vehicle advertising wraps for cars, trucks, vans, trailers, and more. Their staff is dedicated to providing a high quality service experience for their clients in accordance with their 12-Point's Guiding Values.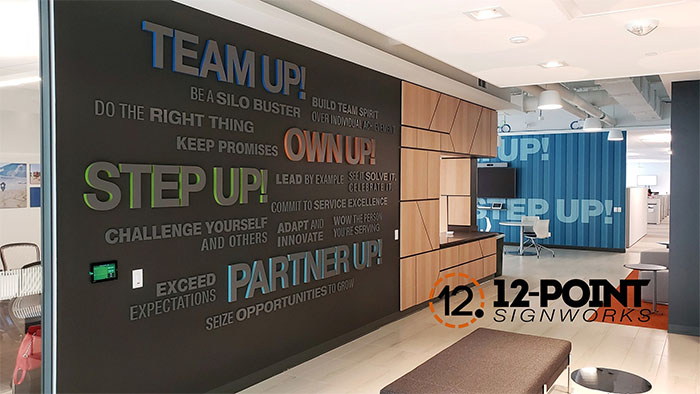 When their company's owner, Murray Johns, decided to start a B2B company servicing other companies' needs for custom signage and graphics, he knew the company would need to stand for more than just great products or services. Because the "12 Points of the Scout Law" had always served as a personal compass of sorts for Murray's personal life, he felt it would be an appropriate and successful platform on which this new company culture should be built: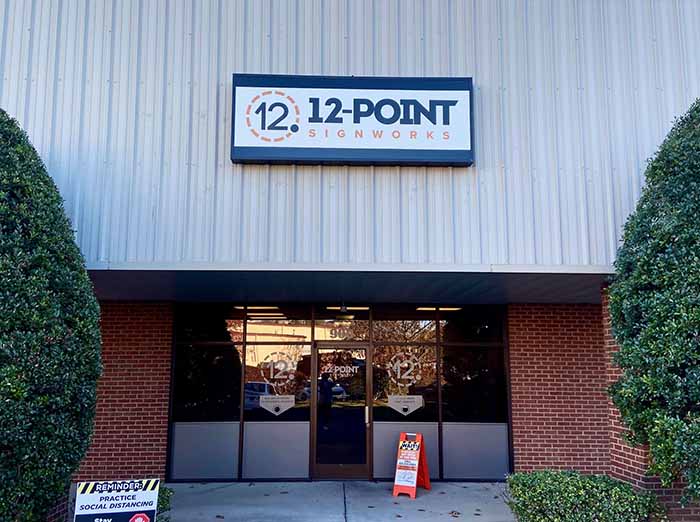 "I was fortunate to have been introduced to Scouting as a boy, and I achieved the rank of Eagle Scout as a teenager. The personal attributes associated with being a Boy Scout still motivate me today in my interactions with our team members, our clients, our suppliers and other trades people. It's fun to be able to quickly recite the 12 Points of the Scout Law even decades after I became an Eagle Scout, but I really do feel strongly that they are attributes that will help any person and company succeed in leaving a positive mark on others. No individual or company will be perfect at living up to these values all the time, but we should always be striving to do so."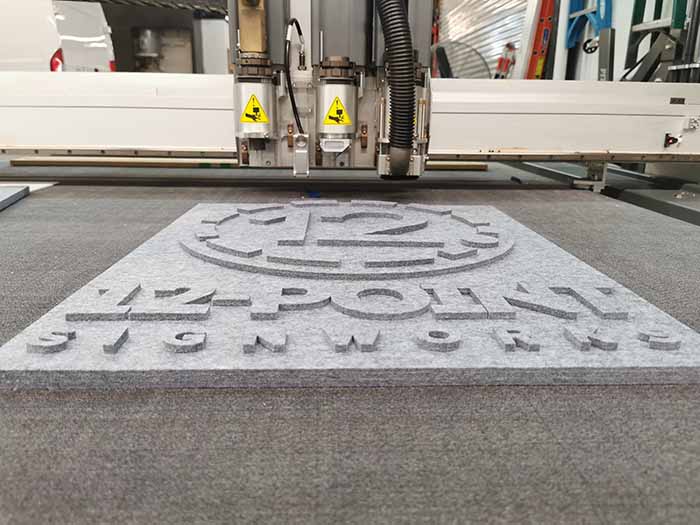 With some adaptation, the original 12 Points of the Scout Law became the Guiding Values for Murray's new company: 12-Point SignWorks (and hey, it never hurts for your company to show up at the top of alphabetized lists either!). The original logo looked more like the face of an actual magnetic compass, and the most recent logo design retains its heritage with 12 dashes surrounding the numerals.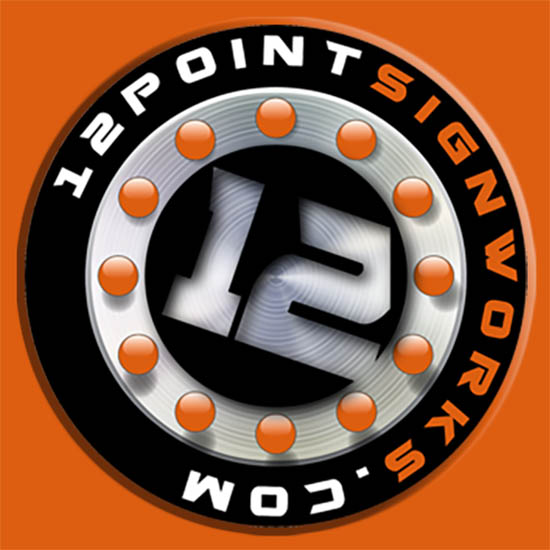 12-Point SignWorks is dedicated to operating by a set of 12 Guiding Values that we strive to follow in both their personal lives and in their business practices. You can count on 12-Point SignWorks to operate with integrity, to be trustworthy, helpful, friendly, courteous, kind, lawful, cheerful, thrifty, brave, clean and respectful.