Digigraf specializes in selling solutions for the printing markets, with a portfolio of products that serves the areas of visual communication, industrial and commercial printing of large and small formats, of loose sheets or roll.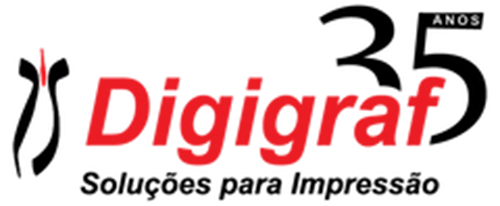 By making intensive investments in marketing, service infrastructure, logistics and pre and post-sales training for its staff, Digigraf guarantees the security and peace of mind that Customers need to make the most of the quality of their products.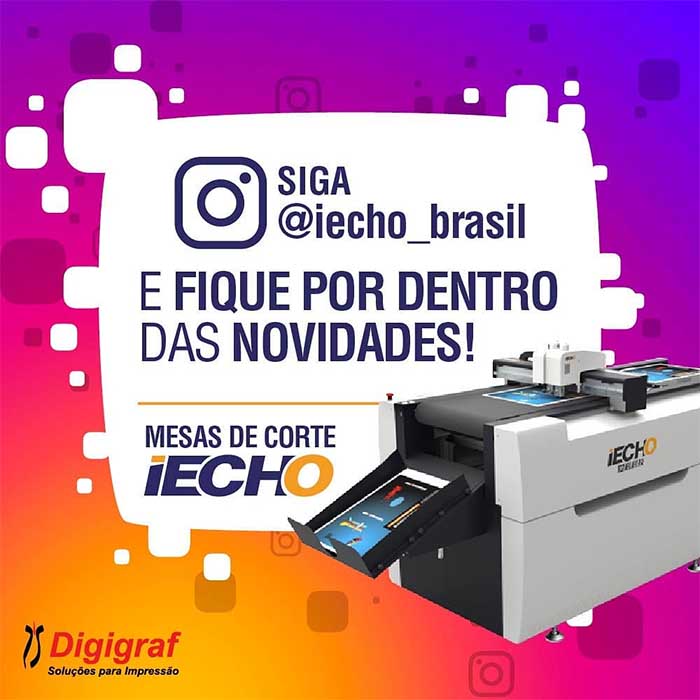 Digigraf is the most reliable partner of IECHO in Brazil. In its 35 years of activity, it has been gaining confidence and recognition from manufacturers in the most diverse sectors, thanks to its principles of commitment to the success of Customers.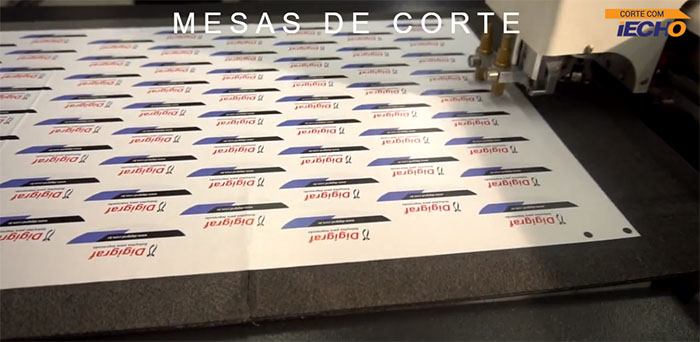 IDEAL FOR PRODUCTION OF SAMPLES OR SMALL DRAWINGS
The iECHO-PK cutting table has a fully automatic vacuum feeding system and lifting platform. With a high definition CCD camera, its positioning system is automatic and accurate. It has a QR code management system for recognizing cutting tasks. Equipped with various tools, it does it quickly: cut, half cut and crease.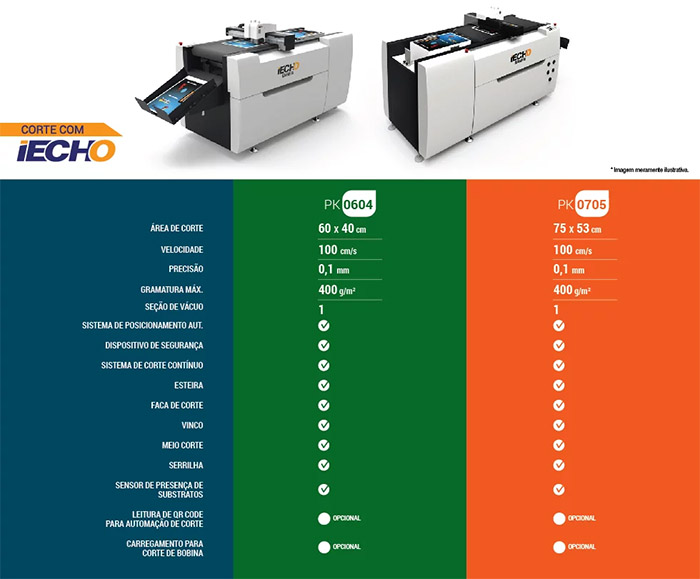 REACH DIGITAL WORK FLOWS, SAVING PRODUCTION TIME AND COST
IECHO digital cutting tables perform cutting, machining, drilling, crease and marking functions with high speed and precision. Ideal for small batch production.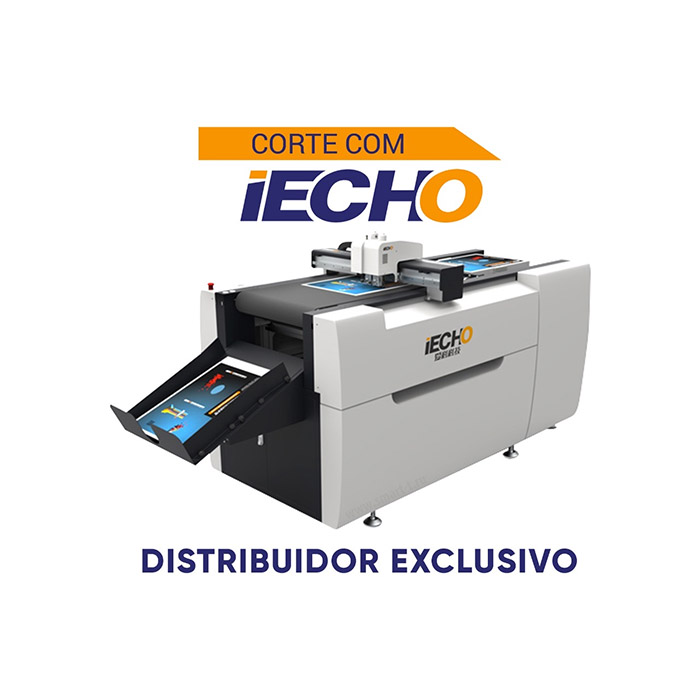 With high-precision sensors, the iECHO cutting tables automatically check the cut marks for different materials, in addition to solving problems of deviation or deformation of the print.